Moving a post into another topic
To move a post from one topic to another:
Click on the Quick-mod tools

button beneath the topic



Select

Move posts

from the selection menu.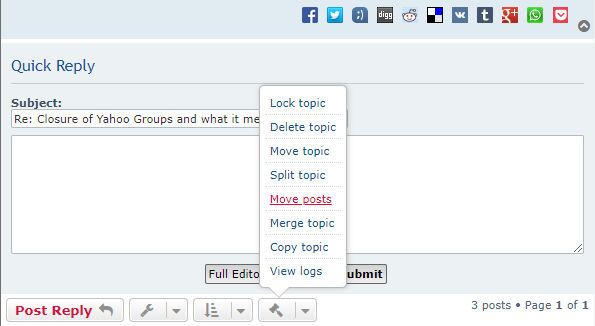 You will then be shown another menu where you first need to find the topic-ID number for the topic you want to move the posts into.
Click on

Select topic

as shown below: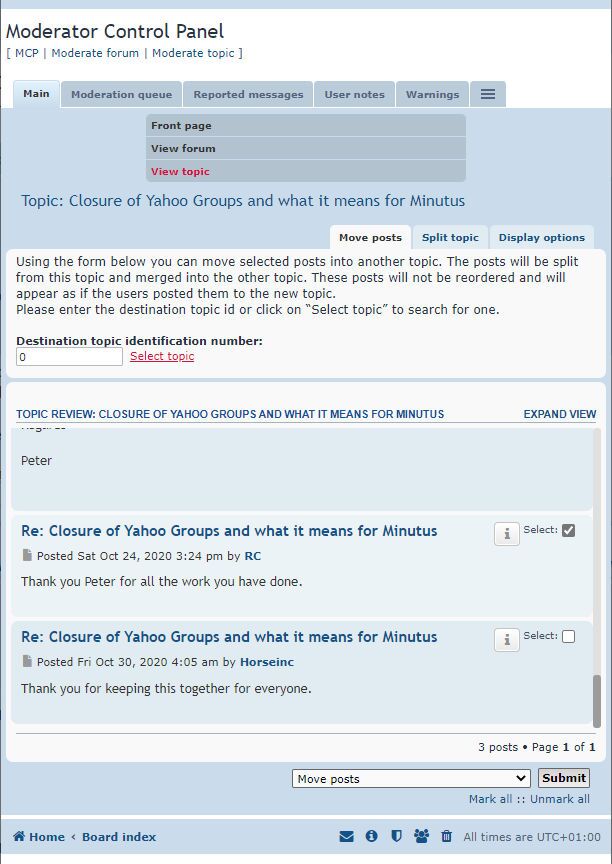 A new menu is shown where you can find every topic on the forum.

It first shows posts from the same forum, but by using the

S

elect topics

from

button, you can browse other forums.



When you have found the target topic, click on [ Select for merge ]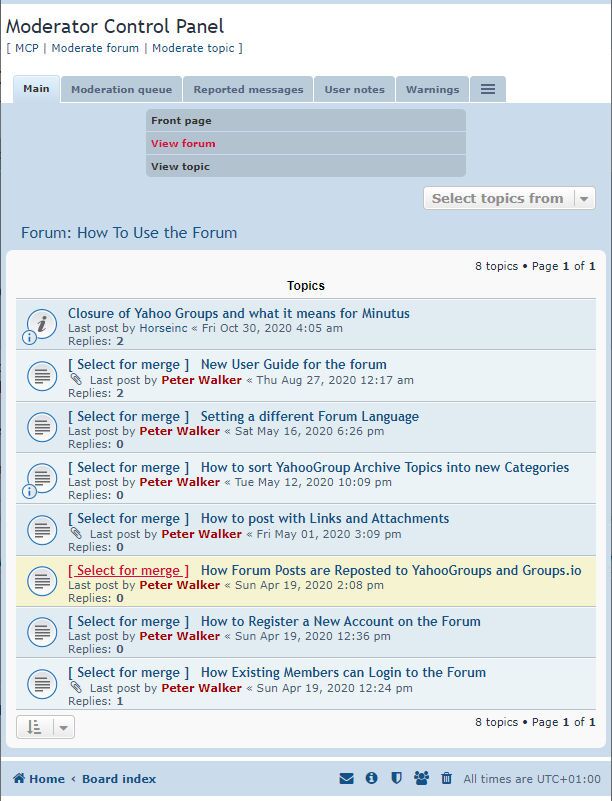 You are returned to the previous menu with the topic-ID number of the target topic.
Now select all the post(s) you want to move to the targeted topic and click Submit

.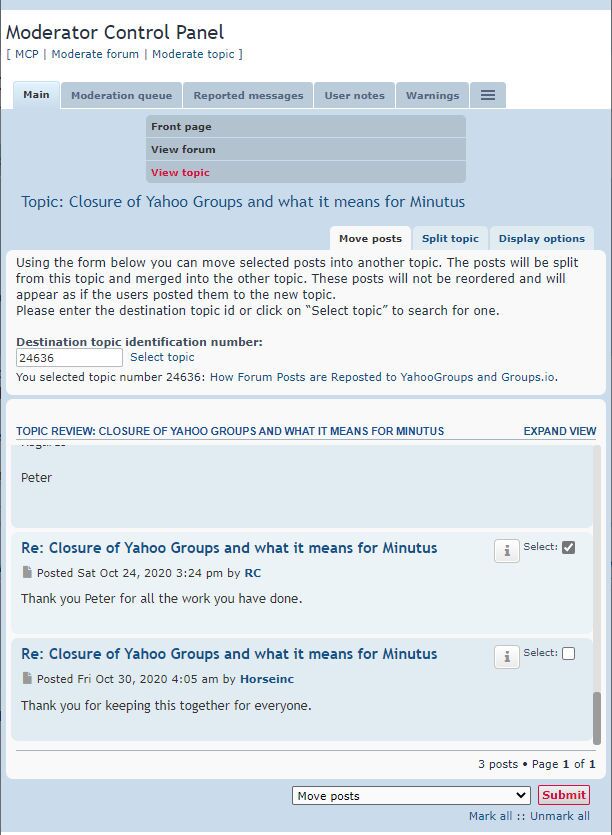 Your posts will now be moved to the target topic.
Useful for sorting YahooGroups Posts
On YahooGroups, there was just one long list of unsorted messages. During migration of the posts to forums.group, we identify each topic via its subject line and merge the associated posts into one topic. While our migration process works well, in most cases, sometimes the topic subject line was changed by the members and our system may then split the posts into two or more topics. This command can be used to manually fix any such problems.
We suggest you nominate a number of members to be
Topic Moderators
. They can then find and repair topics that that get split up and misassigned this way.