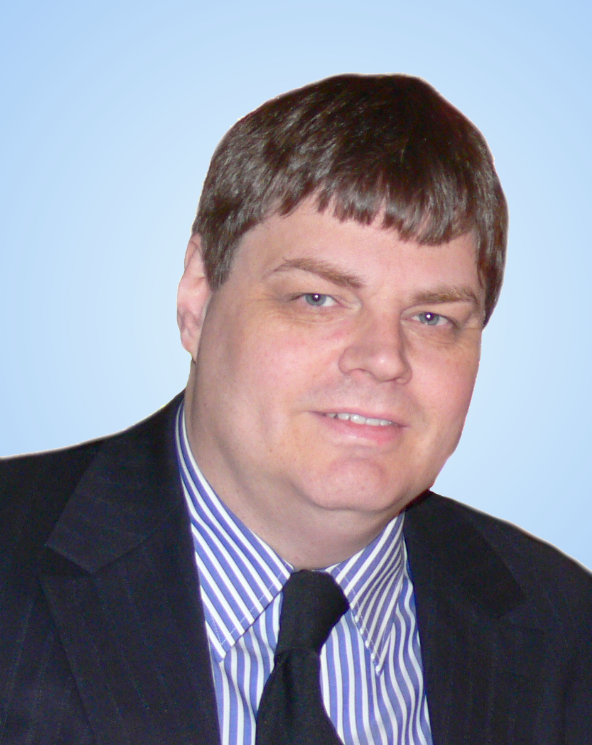 Peter Walker - Founder of Forums.Group
Why We Started Forums.Group
Forums.Group was formed by Peter Walker after he heard about the removal of all archived content on Yahoo Groups. As he has been running several YahooGroups (Rife, Rifeforum, healthmod, etc.) himself, as well as an
online forum
, he knew both platforms very well. As a group owner, he was in touch with a number of other group owners and even had a special group (healthmod) just for group owners of health-related groups. Over a period of more than 20 years, Peter has made a name for himself as an advocate for free-speech and fair fact-based discussions as well as having a technical understanding of how both groups and forums worked.
He observed that a number of group owners were lacking the technical skills and knowledge to move their groups and members to different platforms and there was a big danger that a lot of valuable information, found in those YahooGroups, would simply disappear and be lost. He dropped all his other projects and started archiving as many YahooGroups as he could for use on a Windows PC. The result was the archiving of 70 health-related YahooGroups that are now available for download at
https://groups.rifeforum.com
At the same time, he also advised and assisted a number of groups on how to migrate to other platforms. The only option available at the time, that allowed you to migrate your archives, was groups.io and they did a great job of transferring over 3000 active groups to their platform. Unfortunately, they are now no longer offering that service leaving those groups that did not transfer in time, or could not afford the $220 migration fee with nowhere to go - at least not with their archives.
Based on feedback and what he was able to learn from people who had one of the approx 10 million groups that did not get migrated in time, Peter decided to start his own service to help fill that gap. At a time of increasing partisan censorship and restrictions imposed on contraversial topics, there is a need for a service that is as welcoming to all topics as Yahoo Groups were, yet with a modern platform and affordable price structure. There was also a need for a service that was still able to revive some of those YahooGroups that got left behind, with their archives intact.
That is the background to the idea to start the forums.group platform. Using top technical experts, a way was found to import the downloadable MBox message archives that Yahoo Groups have been offering their users as a backup. We are able to convert those downloaded files and restore them to a new platform using the open source phpBB forum system.
So, if your YahooGroup got lost and you want to revive it to its past glory on an even better platform, forums.group is the place to go. Not only can we restore your message archives, we can also import your members for you as well. We provide full instructions on how to download your list of members into an Excel file and we can use that file to import your members into our phpBB based forum. Each group gets its own subdomain, so for example the "FreeDemo YahooGroup" would be revived on our platform as
https://freedemo.forums.group
complete with an attractive and modern new look and features that make it easy and welcoming to use.
As a small startup company, we cannot afford to host millions of inactive groups for free, so instead we are offering an advertising backed free hosting option, yet we do have to charge a reasonable setup fee and if you want us to import your existing archives and members, there is a reasonable charge for that as well. We handle the technical sides of setting up everything and your group will have moderator control, not too different to what you had on YahooGroups. For larger groups who want more features and control of their group without advertising, we offer premium hosting as well.
To those who are maybe concerned that forums.group might some day also be forced to close our doors, we can assure you that we will then make it easy to take your forums with you. It is a simple job to migrate a phpBB forum to another server - you will not lose your community again. You are also free to cancel your account and move your forum elsewhere at any time for a small export charge.
Now you have had a brief introduction as to who we are and what we do, please have a look at and try out our two demo forum (free and premium levels) and then transfer your lost YahooGroup to us. We welcome free-thinking groups and fully respect freedom of speech on almost any topic (except Holocaust deniers, hate groups and anti-religious groups, others at our discretion).
Now that Yahoo Groups has announced the complete closure of their platform, we are now well placed to host your communities after almost a year of preparations. There is still a little work to do, but we will be ready to start migrating groups during November 2020, you can start ordering our service on October 31, 2020. Hurry, as we will be processing the migrations on a first come, first serve basis (once we have your data and migration is paid for, your place in the processing queue is secured).
Please come to our new platform where we want to restore the best of what YahooGroups once was.
Imprint
This Forums.Group website is managed by:
Peter Walker Systems
Freiburger Str. 17
50859 Cologne (Köln)
Germany
Tel: +49 2234 3896505
Further Data:
Court of jurisdiction: Cologne (Köln), Germany
Tax ID: 217 / 5310 / WV
VAT-Id.-No. DE 121 942 887
The authors administrators and moderators of this forum do not engage in the practice of medicine; we are not a medical authority, nor do we claim to have medical knowledge. In all cases we recommend that you consult your own physician regarding any course of treatment or medicine. We cannot of course accept any responsibility for any actions made based on what is read on this forum or website, or anywhere else.
You agree not to post any abusive, obscene, vulgar, slanderous, hateful, threatening, sexually-orientated or any other material that may violate any applicable laws. In respect to the laws of Germany, you will not discuss any topics related to the Holocaust or in a way that discriminates against any religion, race or gender. Doing so may lead to you being immediately and permanently banned (and your service provider being informed). The IP address of all posts is recorded to aid in enforcing these conditions. You agree that the webmaster, administrator and moderators of this forum have the right to remove, edit, move or close any topic at any time should they see fit. As a user you agree to any information you have entered above being stored in a database. While this information will not be disclosed to any third party without your consent the webmaster, administrator and moderators cannot be held responsible for any hacking attempt that may lead to the data being compromised. In any legal dispute, you agree that the laws of Germany, as applied in the courts of Cologne, are applicable (Gerichtsstand Köln).
This forum system uses cookies to store information on your local computer. These cookies do not contain any of the information you have entered above, they serve only to improve your viewing pleasure. The email address is used only for confirming your registration details and password (and for sending new passwords should you forget your current one).
Links to other sites: This website contains links to other internet websites that are beyond our control. We therefore accept no responsibility for the contents of external links given on this and other pages of any of our web sites!
© Copyright: 2020, Peter Walker Systems